Building Plans Printing in Surrey BC ...
Plan printing for Architects, Engineers & Construction Companies
Drawings, Plans, Elevations, Schedules & Graphics
Colour or black & white
From A0 to A4 paper size
Optional encapsulation to protect your drawings

We are the specialist large format digital printing bureau servicing the needs of the architectural, engineering and construction industries. We work for known construction and architectural firms.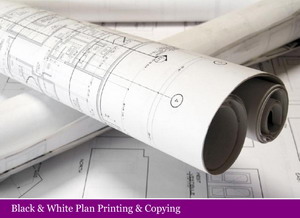 Using the very latest in high-speed digital equipment we guarantee high-quality results on all your digital printing and document services.
We are expert plan printers so whether your plan prints are black and white or color plan printing we can cope with both low or even bulk color cad plotting.

We understand what tight deadlines you work to, so we pride ourselves in easing the pain by providing the highest quality Plan Printing, CAD plan printing, plan copies and paper plans in both color and black and white folded or rolled with the fastest turnarounds possible at the lowest prices.